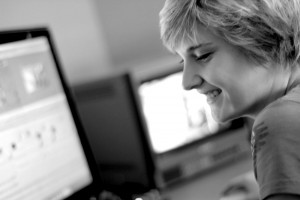 I want to inspire people.  Whether it's to buy a specific product, eat at a certain restaurant, cheer on a sports team, or just believe in something; I hope it's my work that's the foundation for their inspiration.
In 2009 I graduated from Mississippi State University where I earned a degree in Broadcast Meteorology with a minor in Communications. During my four years of studying weather and taking several communication classes, I realized that I loved the post-production world and loved being behind the camera.

After graduation, I started working at Broadcast Media Group, a video production company in Starkville, MS. While at Broadcast Media, I worked on a variety of projects. I was lead producer on several athletic videos for Mississippi State University, and I was also lead editor on an outdoor television show called The Honey Brake Experience which aired nationally on the Pursuit Channel.

I started working for the Washington Nationals in 2014 as Production Specialist. As Production Specialist, I was expected to shoot and edit a variety of projects that ranged from short form to long form. These videos served many purposes such as in-park pump videos, social media engagement, broadcast commercials, and sponsorship videos.
After an expansion with our content team in 2018, I was promoted to Manager of Video Production. While I'm still expected to shoot and edit in this role, I am also expected to oversee and manage all of the content that our team produces. I work closely with our director of content creation to conceptualize and plan each shoot. I then work with my team to execute the project from a shooting and editing perspective. I am also skilled in a variety of live production positions. I help out in the control room for games on a regular basis.
I feel I have a lot to offer a company. I'm a fast learner and pick up things quickly. I love to figure out how to do things. Not only can I shoot and edit, but I also have experience in After Effects and Photoshop, can design and build websites, and have experience with a variety of cameras and live production. I have a great, positive attitude and I'm always ready to experience or learn something new.
Check out My Work